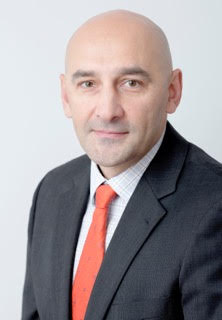 Victor Colta
Victor Colta, originally from Moldova, started his professional career as a consultant while at university pursuing his undergraduate degree in International Economic Relations. After graduation from university, Victor established and ran one of the largest non-governmental organizations (NGO) in Moldova involved in professional and educational exchanges in partnership with Drexel University. In 2000, Victor moved to Chicago to complete his Masters of Business Administration (MBA) degree from University of Chicago. After graduation, he worked for 15 years in capital markets at the major stock exchange at Chicago Board of Trade, transacting in bonds and other financial derivatives. Successfully navigated through the roller-coaster of the global financial and economic crisis of 2008-2009.
In 2015 Victor embarked on his next exciting adventure and, with a deep passion for nature, new cultures and languages, moved to Bosnia and Herzegovina (BiH) on a permanent basis.
In BiH, Victor has guest-taught classes and held presentations on the role and function of capital markets at universities and nongovernmental organizations in the region. In his free time, Victor is an avid tennis player, enjoys fly-fishing and taking hiking trips into the Balkan wilderness.
Most recently, his time has been occupied by a puppy adopted off the streets of Sarajevo named Lada, who though wonderful, continues to challenge all training dog theories and practices.