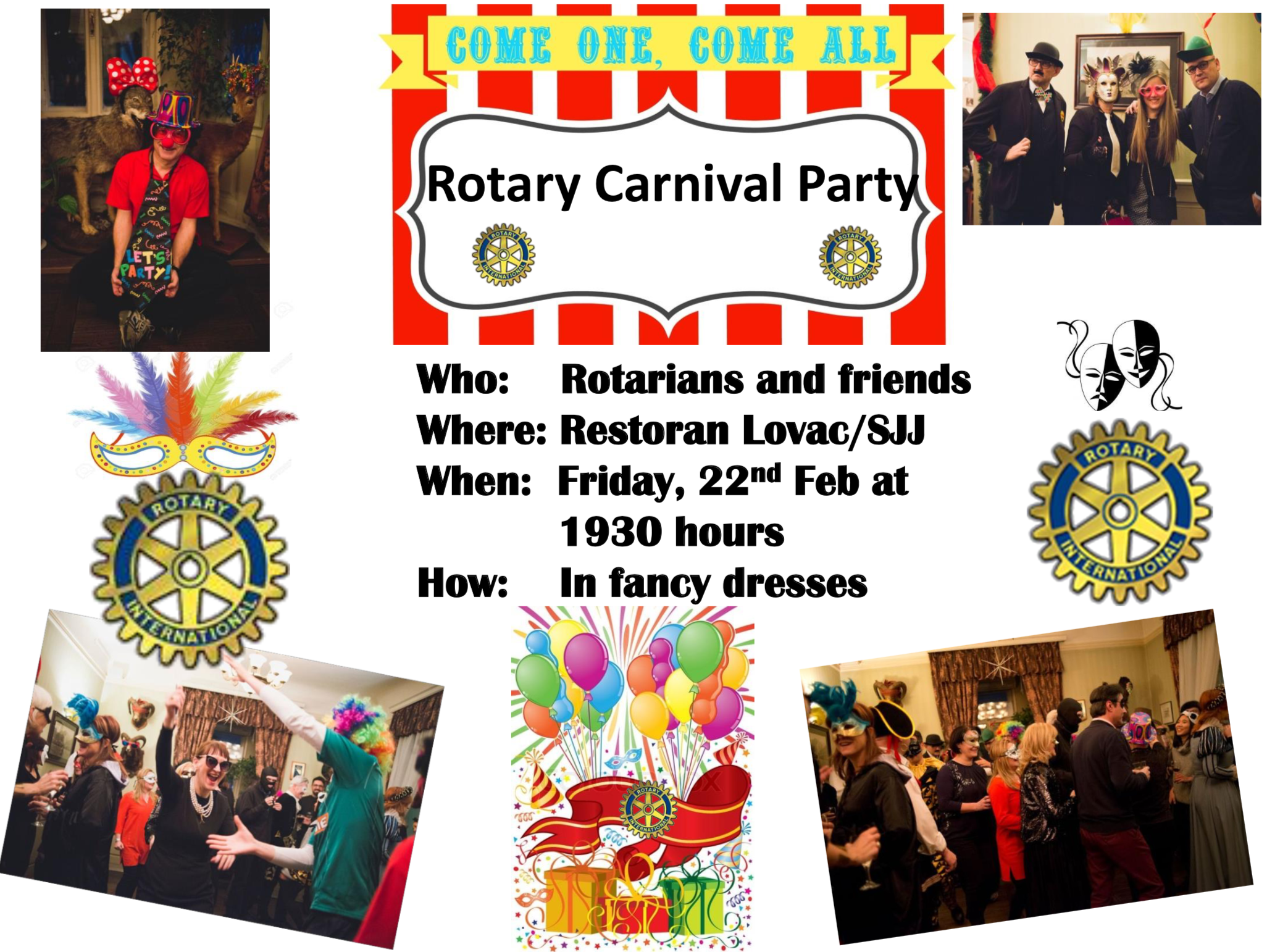 Second Rotary Carnival Party
Fancy costumes, cheerful mood and willingness to dance were key essentials to participate at the second Rotary Carnival party, this year organized under the auspices of the Rotary Clubs based in Sarajevo, that took place on 21st February in Lovac Restaurant.
"We would like to welcome our dear friends, Rotarians, and specially our Rotarian friends from Doboj, Tuzla, and Mostar who made a special effort to join us here in Sarajevo. This Carnival tonight carries a deep meaning for all of us here, because with this event we are marking the 114th birthday of Rotary International," said Ms. Zeljka Mudrovcic, the President of the RCSID.
"It's important to emphasize that four of our Rotary clubs - Rotary Club Sarajevo, Rotaract, Interact and RCISD played their vital roles in ensuring that the 2019 Carnival was a success, both on the day and for weeks in advance. Unfortunately, Rotary Club Ilidza is missing here, but I truly hope that they will be able to join us in the preparation of the next Rotary Carnival." Ms. Mudrovcic added.
"We appreciate our friends from Rotary Club Delta International for two reasons. One of the reason is that they are our dear friends and it is always a pleasure to cooperate with them. The other reason is that we don't have to do the speeches as we just have to translate their words into Bosnian language," said Mr. Parać Dalibor, the President of the Rotary Club, in such a way that made everyone laugh.
"Today we are celebrating the 114th birthday, but more importantly we want this carnival to become a traditional event that is organized by all clubs from Sarajevo. It is also my pleasure to invite you to the traditional event of the Rotary Club Sarajevo, a concert that will be held on March 31 in the National Theater." Mr. Parać added
It was a great birthday party, long live the Rotary International. – Ms. Mudrovcic concluded.