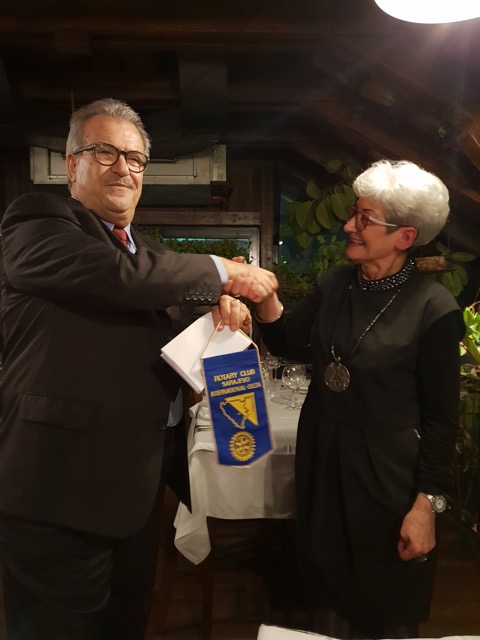 Rotary Club BOSA from Sardinia visited RCSID
During his stay in Sarajevo, Luciano is a regular visitor of our club.
"Working here with you, is like working at home for my Sardinian Club BOSA" - were Luciano's kind words after exchanging the club flags with RCSID President, Zeljka Mudrovcic.
Luciano also proposed that our two clubs become Twin Clubs, because here in Sarajevo, he feels like at home.