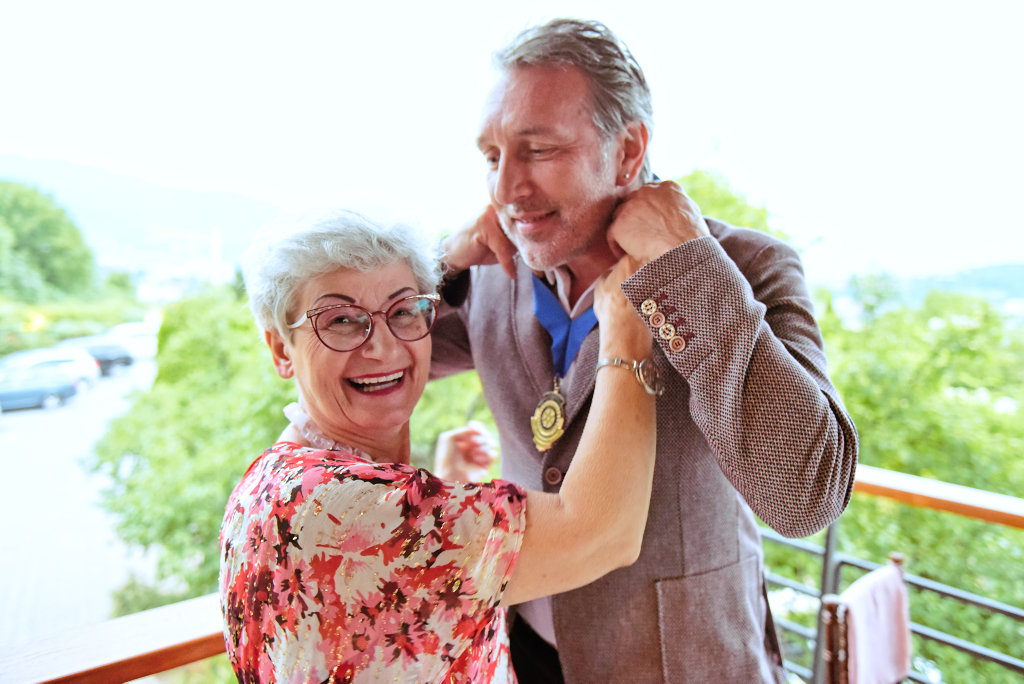 RCSID Inaugurates New Club President
After a successful year of leading the Rotary Club Sarajevo International Delta, Ms. Zeljka Mudrovcic handed over the reins to incoming president, Mr. Haris Pinjo at an induction dinner held at the Golf Club Sarajevo on 3 July 2019.

The outgoing president highlighted some of the Club's achievements throughout her term during her presidential report.

President Haris Pinjo in his acceptance speech thanked the Club for selecting him to serve as President and introduced some new initiatives that will be shared in details at the next meeting of the Club that will take place on September 11, 2019.

"First of all, I would like to thank you my fellow Rotarians for selecting me to lead our club as President for the next Rotary year. As I stand here before you tonight, I am indeed honored to be given the opportunity to serve in this capacity. And you have my sincere assurance that I will be dedicated to the cause of Rotary in this role, the same way I have demonstrated my commitment over the past year where I served as a Communications Officer." Mr. Pinjo said.

He also thanked Ms. Mudrovic for her efforts and for the successful manner in which she performed the duties and carried out the responsibilities during the past year. He also stressed the importance of welcoming new international members to the Club, since the RCSID is the only Rotary international club in Bosnia and Herzegovina.

This was followed by the main event, the installation ceremony, during which the Presidential Jewel was passed from Ms. Mudrovcic to Mr. Pinjo.

The installation ceremony provided the occasion to get together with our Rotary family, while enjoying the fine set dinner menu and wine.

It was also a moment to celebrate our Rotary's community servicing life, and to reflect together on our aspirations for our Club as we open a new chapter in its 15-years long history.