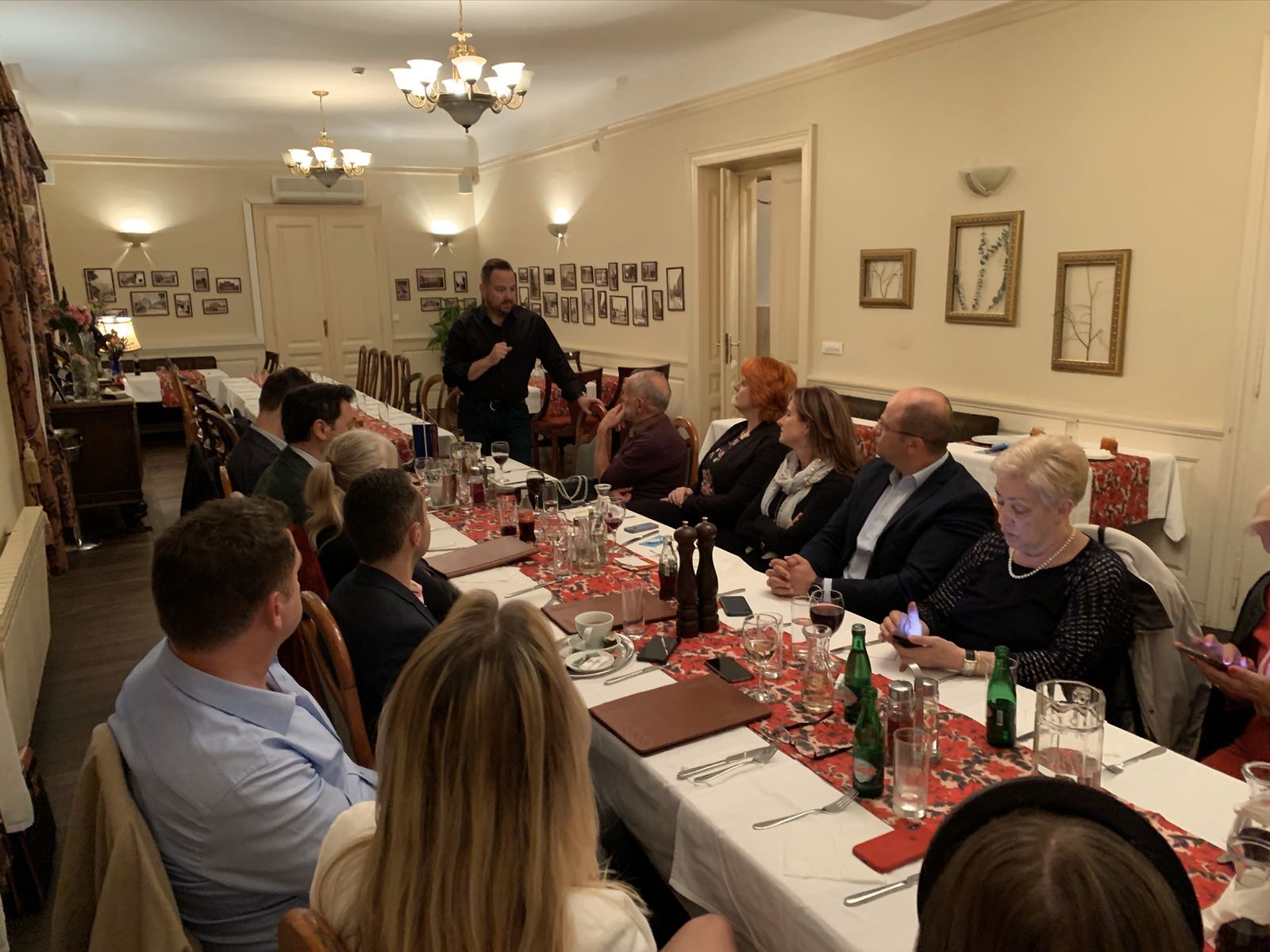 Amazon Executive Peder Ulander and Peter Emerson the director of "de Borda Institute" visit us
On October 23Th, 2019, RCSID had a pleasure to host Peder Ulander, Amazon Executive, who shared with the club members what makes AWS so successful. In just 20 years they grew from a start up on line book seller, to a 700.000 full time employees company!
And,
Peter Emerson, the director of the Northern Ireland based
"de Borda Institute" (www.deborda.org) , spoke to RCSID as he continues with a book promotion tour throughout Europe and Asia.
He first came to the Balkans in 1990, and then invited a Sarajevo to a consensus conference in Belfast in October 1991. He warned of the dangers of any binary referendum in Bosnia; yet this was sadly in vain. He returned as a war correspondent in December, 1992, and four times as an election observer from 1996. His latest book,
Majority Voting as a Catalyst of Populism: Preferential Decision-Making for an Inclusive Democracy
, is yet another critique of binary voting, the flaws of which are becoming more clear through binary referenda that led to Brexit, and the US election of President Trump. It is available through Springer Press, or
Amazon.com
.